Lake Tahoe is a place well-known worldwide for its beautiful nature, numerous beaches, and mountains. Being the Largest alpine lake in America speaks volumes about its size and beauty. There is just so much you can experience and see around this lake that a single vacation trip will not cut it. So today, we are going to take a look at some of the best things to do in Lake Tahoe.
Its magnificent beauty attracts visitors to its comfy hotels, fancy restaurants, and ski resorts each year. Whether you are visiting in the heat of the summer or chilly winter periods, there are plenty of activities that you can enjoy with your family and friends lakeside. Here are some attractions and activities which you can plan next time you visit the lake.
1. Hiking on Mountain Tallac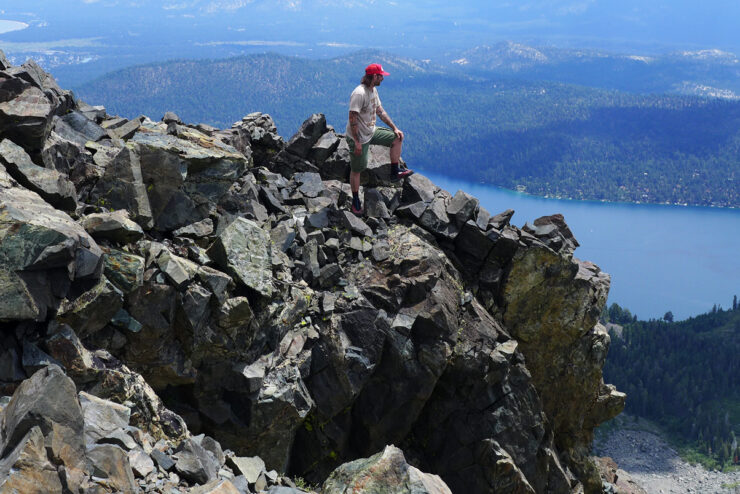 Mt. Tallac is the tallest mountain on the Lake, and this road pays off; trust us since, by the end of it, you will have a view over the basin, Crystal Range, and Pyramid peak within Desolation Wilderness. It is a 10-mile trip that you will not regret surely.
Climbing the peak of Mt. Tallac is something that every physically fit person should be able to do within a day, and it presents huge satisfaction after you complete the climb. It is a nice activity for adventurers, and the summit view is worth it.
2. Observe Lake Tahoe from Hot Air Baloon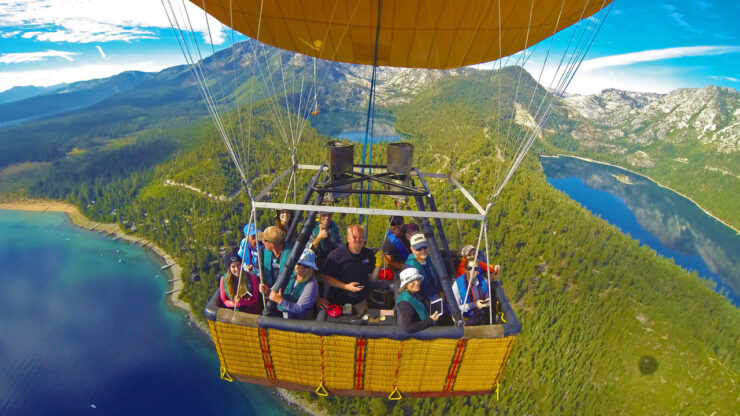 A birds-eye view over Lake Tahoe from a hot air balloon is truly a sight to behold. It is a great activity for everyone that thinks they saw everything lakeside. Many visitors who took this ride claim that it is one of the most unique and entertaining balloon rides in the world.
The view is truly amazing, and the ride takes you over 10.000 feet above the ground. It starts and finishes on the deck of the boat, making it much safer than most balloon rides since it excludes various hazards out of the equation. The rides typically start at sunrise and grant you amazing views of attractions and wilderness the lake has to offer.
3. Go Fishing at the Tahoe Trout Farm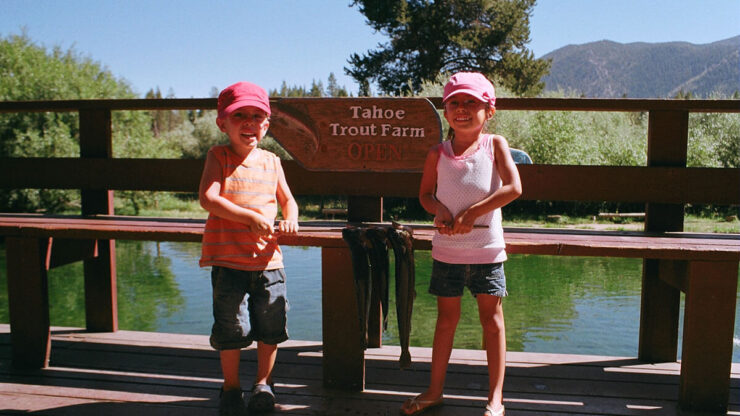 While there are plenty of family activities you can go for while visiting Lake Tahoe, one of the most entertaining and oldest family traditions in this region is fishing. This is something that you can enjoy on Tahoe Trout Farm, and it is fun for the whole family since your kids can fish there for the first time.
The tradition of teaching kids how to fish has a long history here, and the personnel on Tahoe Trout Farm teaches kids of all ages how to do so and about Tahoe's ecosystem. It is the perfect way to hook your kids to this hobby and teach them a thing or two along the way.
4. Hiking at South Lake Tahoe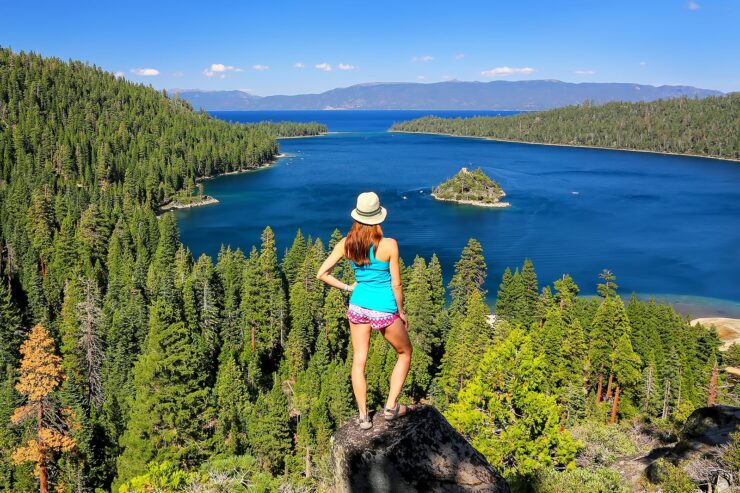 Numerous outdoor enthusiasts much appreciate lake Tahoe due to its rejuvenating alpine scenery and natural beauties. Trails near South Lake Tahoe are some of the most entertaining and beautiful hiking spots you can find in this region, and if you like adventures of this type, it is something that you should give a go while visiting.
If you want to hike with your family and not exhaust yourself too much, opt for Cascade Falls Trail since it is an easy two-mile loop. On the other hand, if you are an adventurer that wants a bit more of a challenge, go for Fallen Leaf Lake Trail or the Rubicon Trail.
5. Go Boat Cruising at Lake Tahoe
A boat cruise on Lake Tahoe is an experience that will get you to simply sit back and relax while enjoying the beautiful scenery the lake has to offer. When gliding through crystal-clear water, visitors can enjoy glorious sights of pine forest and the snow-covered Sierra Nevada mountain.
There are multiple local companies that offer opportunities and different deals for this cruise. The tours that you can take include Lake Tahoe's North Shore, South Shore, West Shore, and Emerald Bay. All of these tours allow you to visit some of the prettiest sceneries on the lake. We highly recommend a sightseeing cruise that features up-close views of waterfalls.
6. Visit Emerald Bay State Park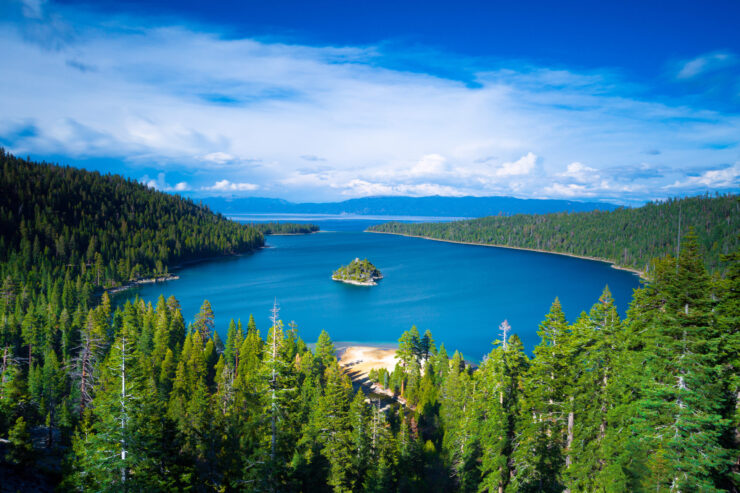 Located on Lake Tahoe's western shore, the Emerald Bay State Park is surrounded by beautiful forests with an islet in the center. The waters here have a blue-green color since they are much shallower than the rest of the lake, making the scenery a bit more unique.
While visiting, you should definitely go to the Vikingsholm, which is a unique example of Lake's history, and a chance to see some beautiful Scandinavian-style architecture. The park also features two camping sites – the Boat-in Camp and Eagle Point Campground.
Another must-see location in Emerald Bay State Park is Inspiration Point. Here, you can have a bird's-eye view over the park and take photos from 600 feet above.
7. Go Golfing on the Famous Tahoe Edgewood Golf Course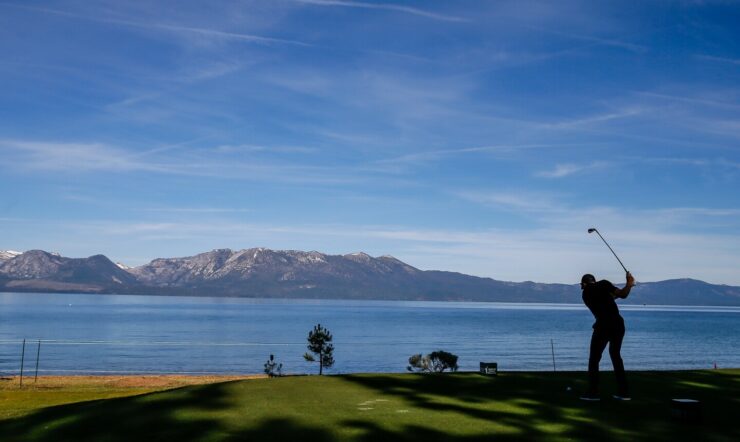 Tahoe South's Edgewood Golf Course is a location that perfectly mixes beautiful scenery and challenge. What makes this location unique is the fact that it is only a golf course alongside the lake's shore. The course has three holes that are spread along the shoreline.
The Tahoe Edgewood Golf Course hosted American Century Golf Championship for over thirty years. If you are a golf enthusiast, this is the location you ought to visit. However, there is a drawback to this course since the round of golf ranges between $225 and $300, which depends on the time of the day you want to play.
8. Visit the Highest Lighthouse in North America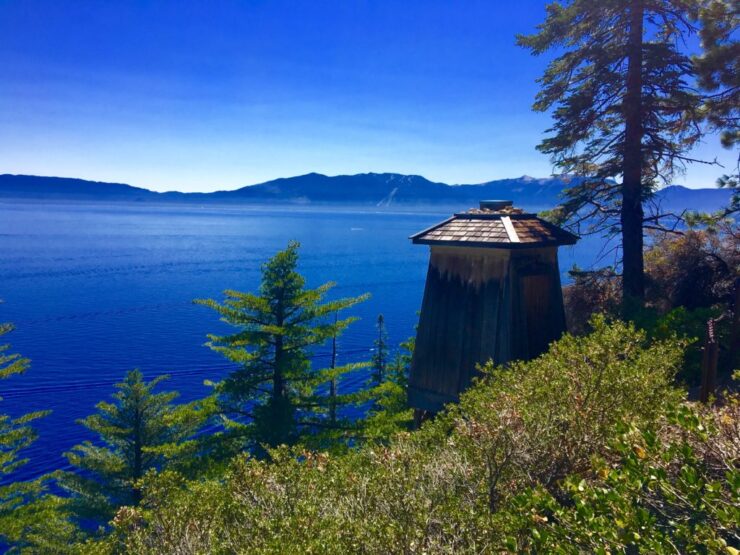 Among so many things, Lake Tahoe is home to the highest lighthouse in North America. It is located just a few miles north of Emerald Bay in the D.L. Bliss State Park. Apart from this, the Rubicon Point is an amazing vantage point from which you can see Emerald Bay, Fannete Island, and farther Nevada's shores.
It also grants an up-close view of the deepest point in all of Lake Tahoe. The Rubicon Point is also an excellent spot to take photos, bird-watch, and hike. It is a perfect spot for all adventurers out there.
9. Go Alpine Skiing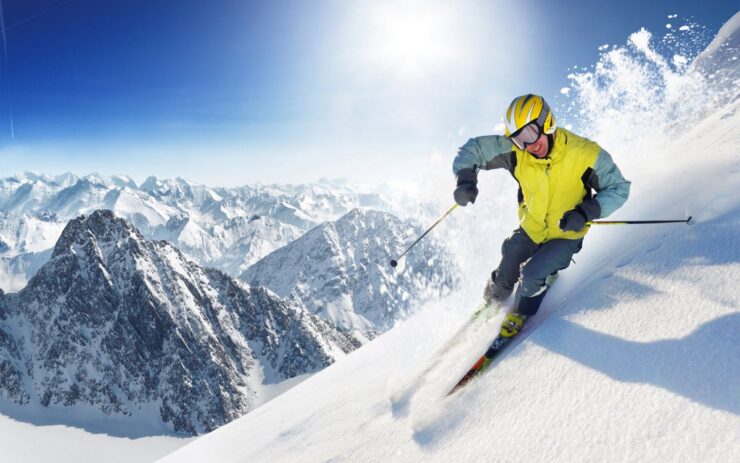 Throughout the winter and spring months, Lake Tahoe is a perfect location to go alpine skiing. If you are a winter sports enthusiast, the best places to go skiing in Lake Tahoe are Squaw Valley (the location where the 1960 Winter Olympics were held) and Heavenly.
Even visitors that are not fans of skiing will enjoy the Heavenly Gondola ride, which offers impressive views of Lake Tahoe, Carson Valley, and the Desolation Wilderness. If you are an intermediate skier, run at the Northstar, and if you are more advanced, go for the runs at Kirkwood or Mount Rose.
10. Hike to Eagle Rock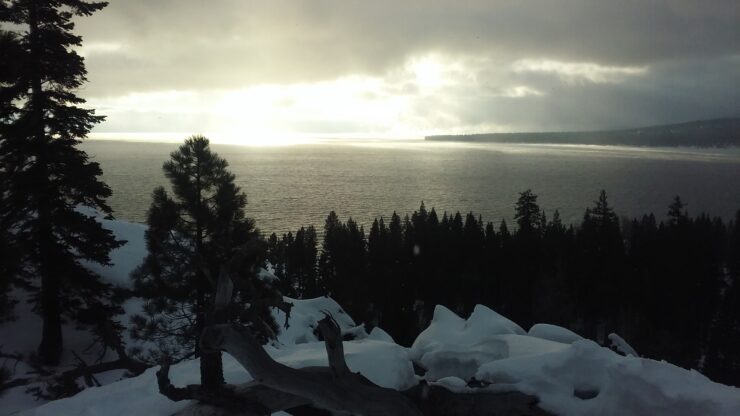 The Eagle Rock Hiking Trail is one of the best hiking trails on Lake Tahoe's western shore. It is located just a couple miles away from Tahoe City and elevates at 6.000 feet, and the hike is half-mile long.
Although this hike can be completed in roughly 20 minutes, it rewards you with jaw-dropping views. It is an accessible and very popular trail to take by numerous hikers visiting Lake Tahoe. The only drawback is that the trail gets fairly busy and crowded during the peak of the season. In order to avoid large crowds, it is best to head over there early in the morning.
Final Words
This concludes our list of must-do activities in Lake Tahoe. However, many more attractions and occupations are waiting for you in this California gem; you just need to devote some time to exploration.
We hope our article will help you find the most entertaining activity for your next vacation in Lake Tahoe. There are locations for different tastes and different social groups. Whether you are traveling alone, with family, or with friends, the possibilities of this Lake are so vast that you will certainly find the activity you will enjoy.